What Sets Us Apart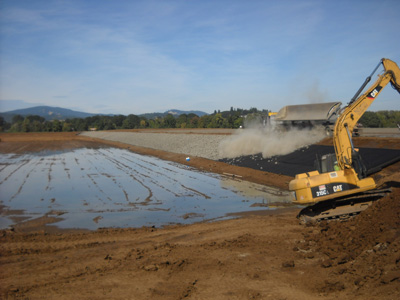 Project Approach. As a small firm, Westech is able to operate with a low overhead cost. This allows us to spend more time with our clients customizing our designs around project specific constraints. This ability allows us to better meet our clients' needs. We do not take a "cookie cutter" approach with design work. All designs are customized to meet the clients' needs efficiently yet maintaining a high level of quality. We work in a collaborative manner with our clients' administration and operations staff to clearly identify needs and goals and customize our designs accordingly.
Longevity. Westech has been based in Salem since 1968. One of our core values is to always ensure the health and long-term sustainability of the firm and our clients. This benefits our clients by providing continuity of service and ensures that "institutional knowledge" is maintained. For some of our clients, we have served as the City Engineer for over 35 years. This continuity of service is unusual and enables us to efficiently assist these clients through their own staff and council transitions.
Corporate Culture. At Westech, we have clients rather than projects. One of our core values is to focus on the big picture and long-term outlook for our clients in addition to the needs of their particular project. We strive to be a trusted member of a client's team rather than an outside consultant.
Small City Experience. At Westech, we specialize in serving the needs of small cities located in rural areas. The needs and constraints of small cities are much different than those of large metropolitan cities. With small cities, budgets are typically more limited, staff members are required to work on a wider range of tasks, and in-house technical expertise is limited. Firms not accustomed to these constraints routinely struggle to adequately serve the needs of small communities. Most projects in small cities are funded with some assistance from a state or federal funding agency. Therefore, familiarity with these programs is essential to serve smaller cities. At Westech we have worked with virtually every funding source and combination conceivable.